Mountain Ocarinas is an American ocarina company owned by Karl Ahrens.
Include information about the History of Mountain Ocarinas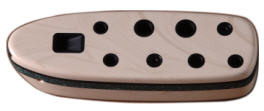 Include information about Karl Ahrens here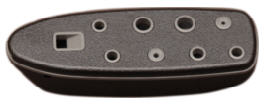 All of Mounatin Ocarinas' Products are made of high-quality, ultra modern materials. Currently, Mountain Ocarinas sell ocarinas in two keys: C and G. These ocarinas can be bought in 4 durable materials: Polycarbonate, Aircraft-Grade Aluminum, Corian (aka Warmstone) and Hardwood.
All of their Ocarinas:
Include a neck cord with safety connector so that you can carry your ocarina easily and safely.
Include a fingering chart, tips, and several songs to help you get started playing right away.
Are fully chromatic with a range of an octave and three notes (18 tones). The C ocarina has one less hole but has the same 18 tone range.

Distinction
Edit
Mountain Ocarinas are distinctive because they are the only inline ocarinas on the market made using ultra-modern, durable materials. The Mountain Ocarina logo is carved above the tone-holes in their Polycarbonate in C range.
Mountain Ocarinas are unique in the ocarina world for having a lifetime warranty against breakage.
Fingerings
Edit
Mountain Ocarinas' Ocarinas have a very simple, linear, fingering pattern. In their G Ocarina line, the left hand, pinky hole is a flat.
References
Edit