Please insert information regarding Solist's history here.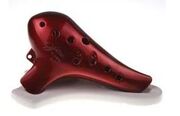 Solist ocarina are more renowned for their more popular plastic ocarinas.
Although they make plastic ocarinas of a high quality. solist also make clay
ocarinas of an equally high quality.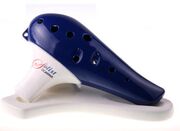 Solist were the first to bring out the Solist Plus.
This an ocarina, where the chamber is made out of plastic, to be durable. but the fipple and mouthpeice are made out of clay. these two factors work well together, to create both durability and crisp tone!
It is rumored that solist plastic ocarinas are a clone of noble ocarinas, as both are similar in shape, size and tone.
Distinction
Edit
Please insert information regarding Solist's distinction in the ocarina market here.
References
Edit
Solist Ocarinas Homepage (Korean)
Ad blocker interference detected!
Wikia is a free-to-use site that makes money from advertising. We have a modified experience for viewers using ad blockers

Wikia is not accessible if you've made further modifications. Remove the custom ad blocker rule(s) and the page will load as expected.